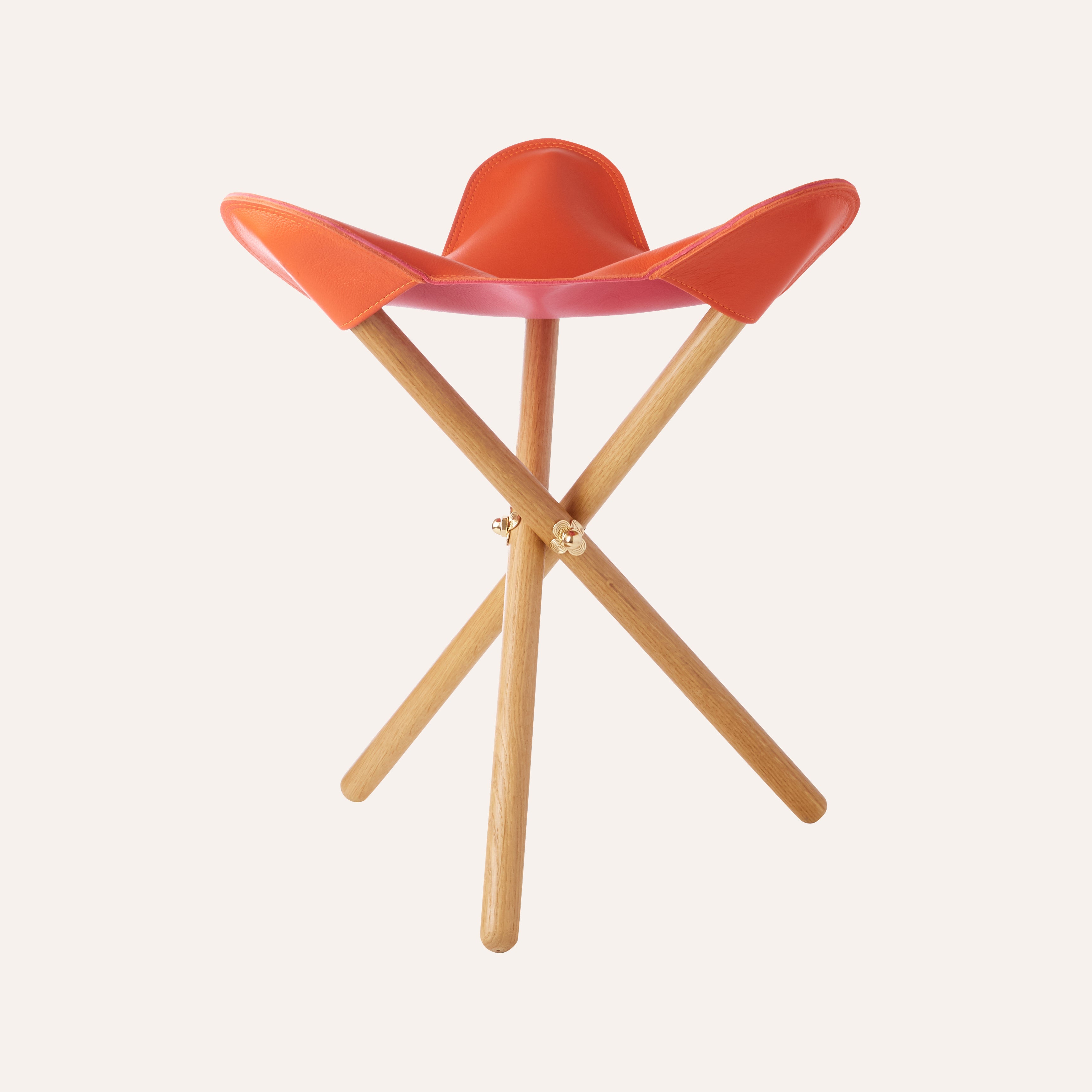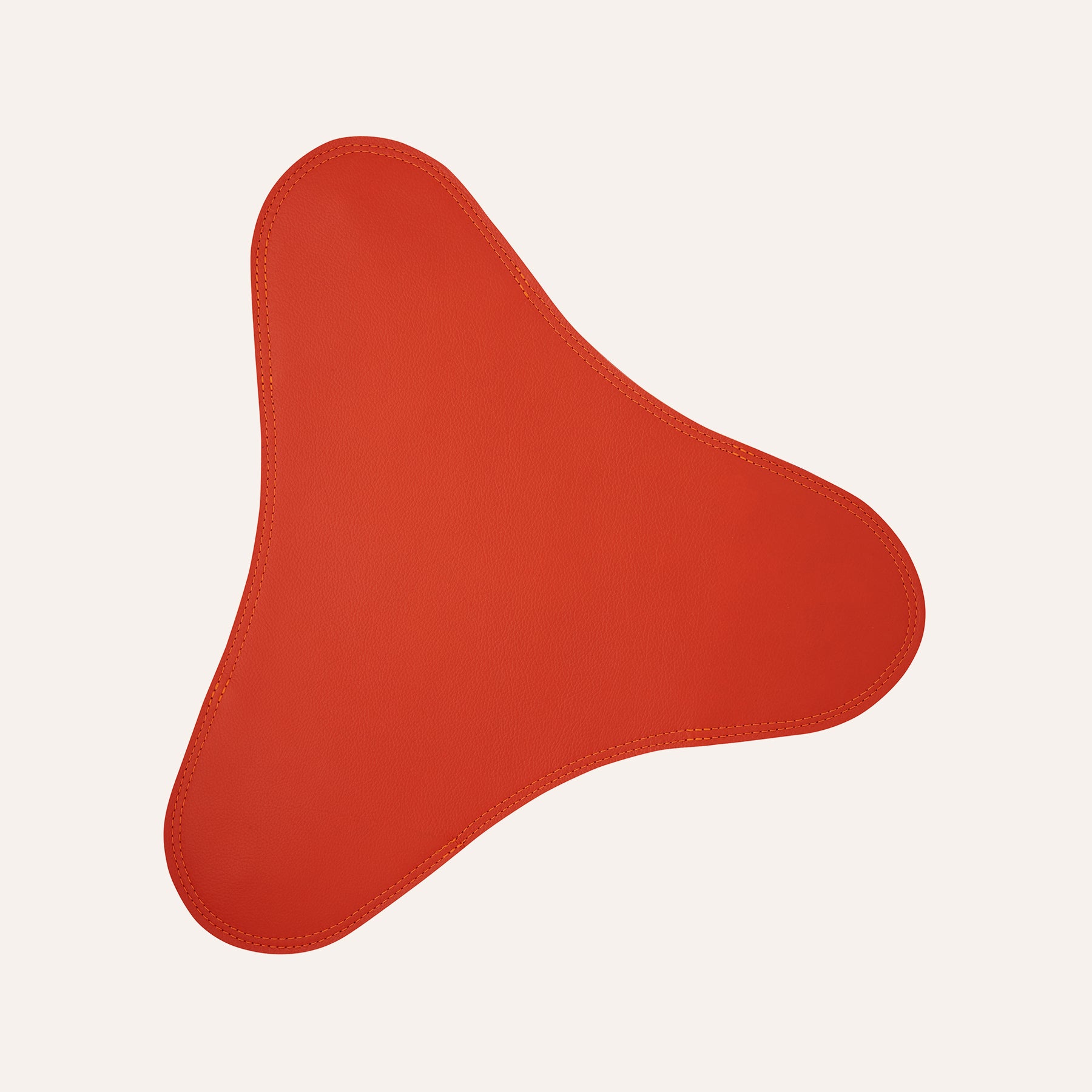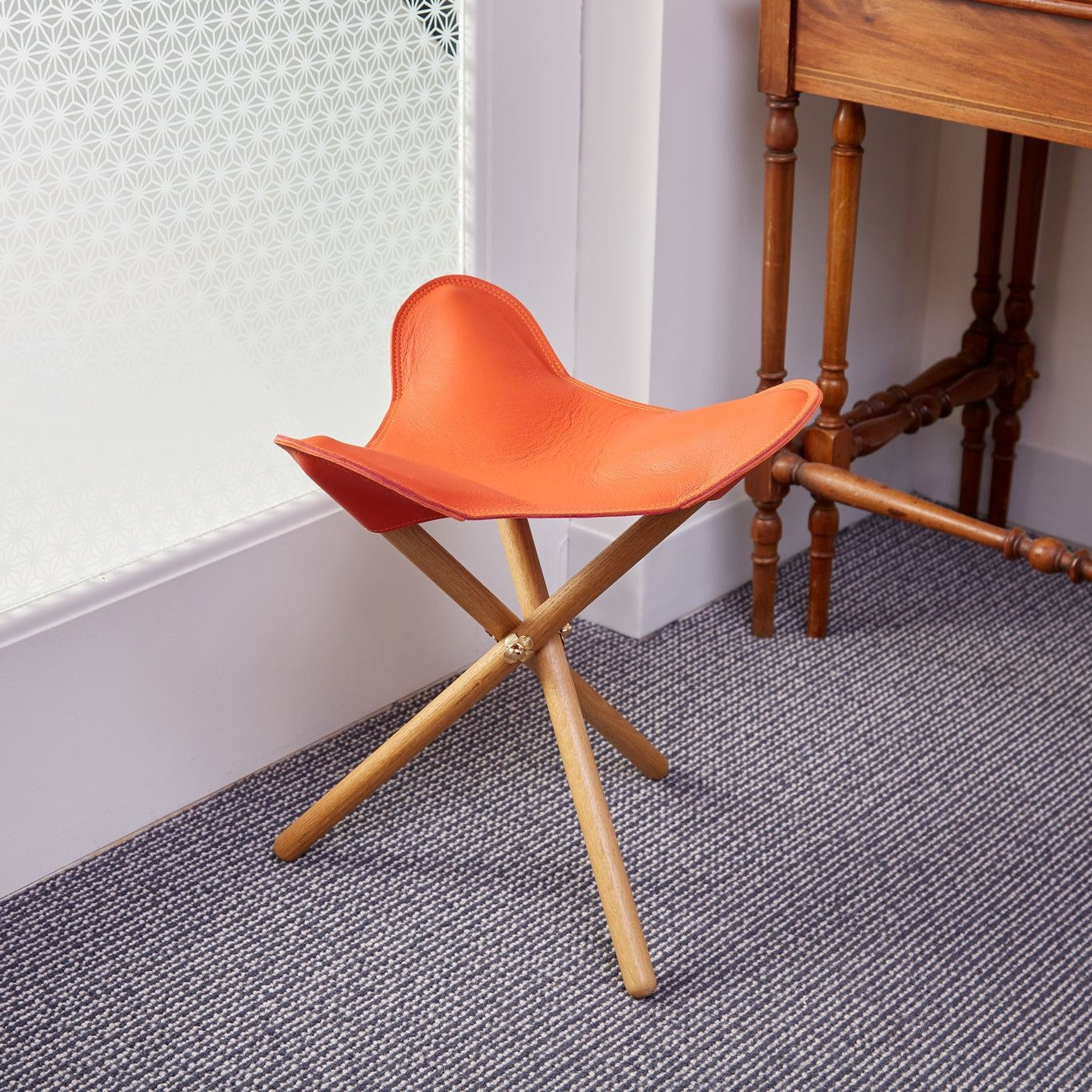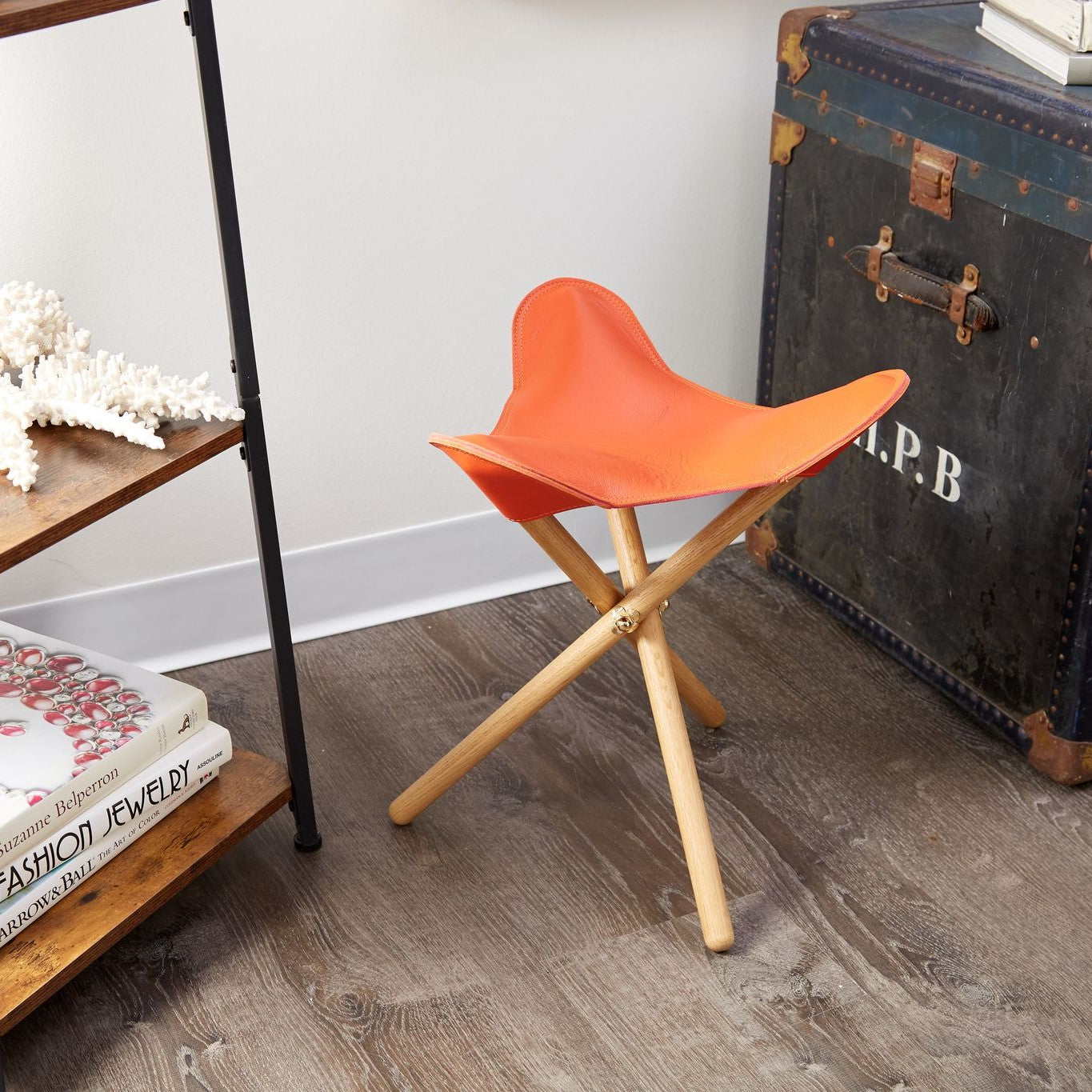 Orange Leather Petal Folding Stool
---
Clara's love of form meets function can be seen in this sophisticated take on a camping stool. Used as a foot stool or grab & go seat, this stool tucks in nicely in any room of your home.
Our gorgeous fine leather top with a surprise signature hot pink underbelly easily slips into place on the sturdy white oak tripod base. An ode to our Petal collection, the 14k yellow gold-plated hardware symbolizes strength and femininity.
SKU: S-1008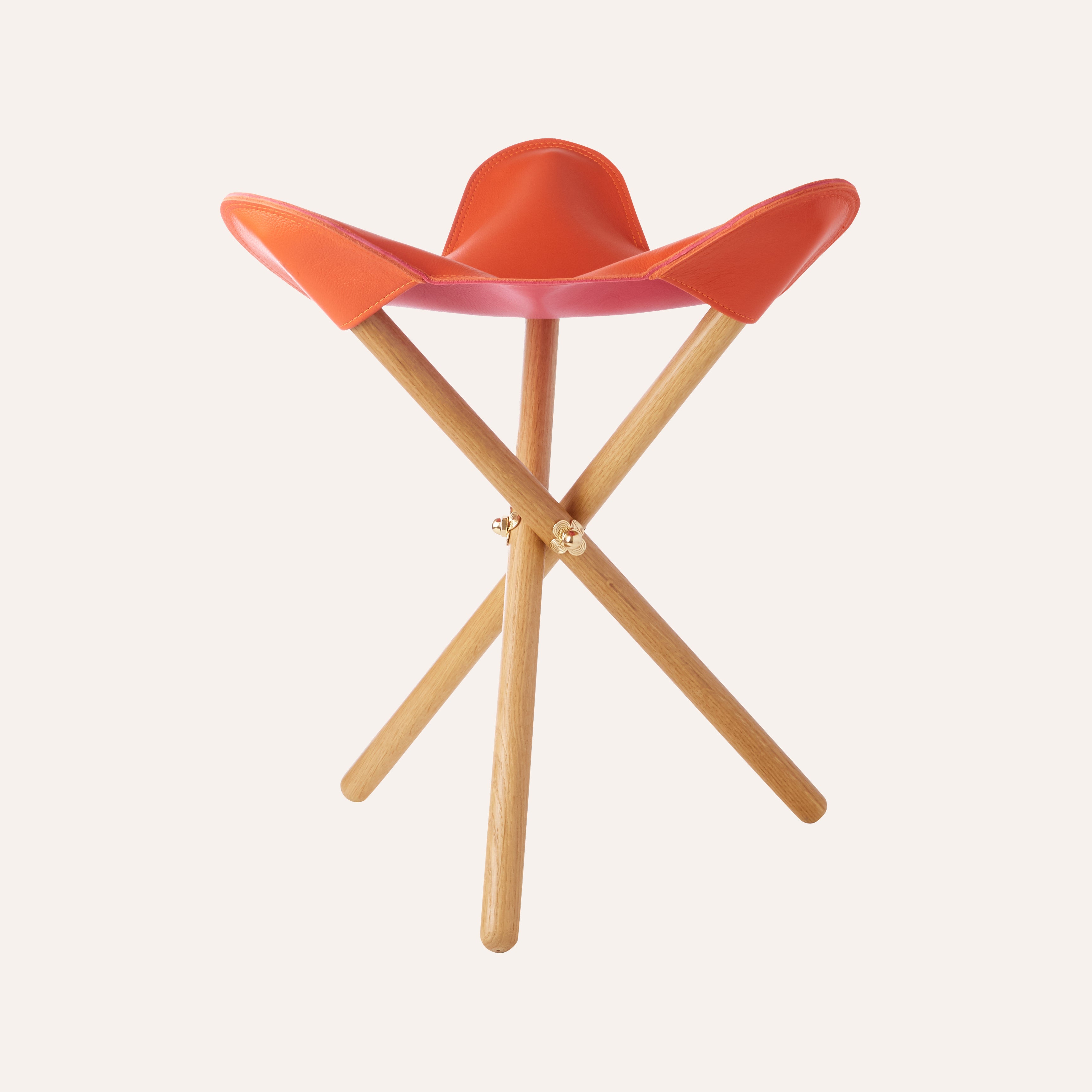 Leather seat, white oak base, and 14K plated YG hardware.
When open: 19"H,  16"W at top, 14.5"W at the base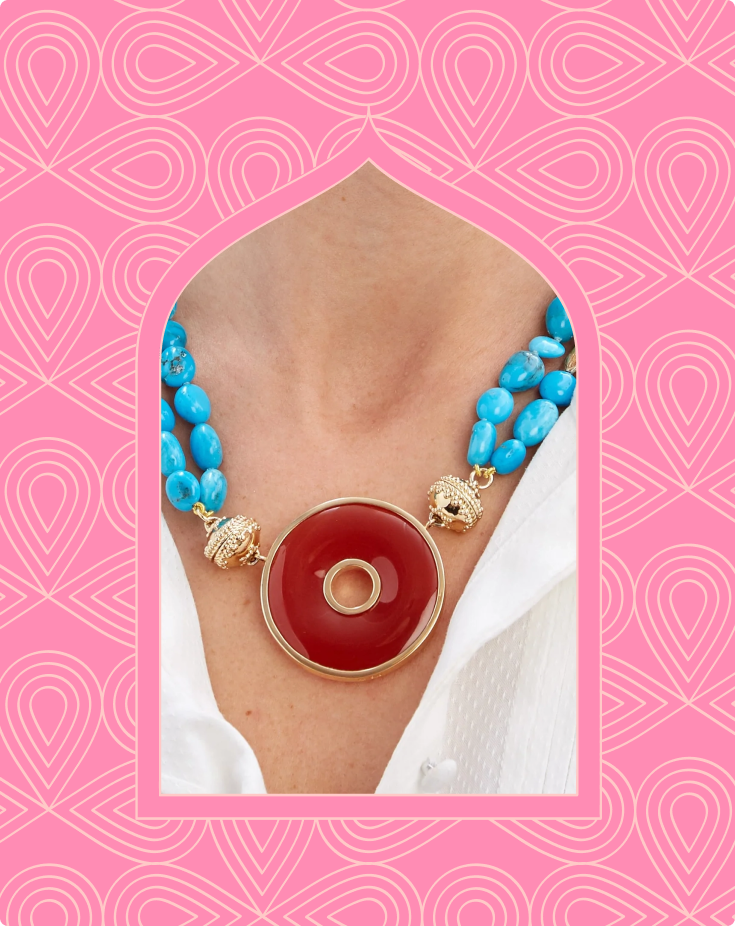 Signature Petal Collection
Minim occaecat laborum aliquip cillum dolore cillum occaecat culpa sunt tempor commodo. Sit officia nulla cupidatat incididunt occaecat enim sint ea nisi non ex cupidatat nostrud do. Tempor in est adipisicing sint. Consectetur consequat minim ut adipisicing sunt excepteur excepteur velit aute laborum sit. Amet commodo nisi aliquip pariatur duis non officia consequat eu dolor anim consequat.
Shop the Collection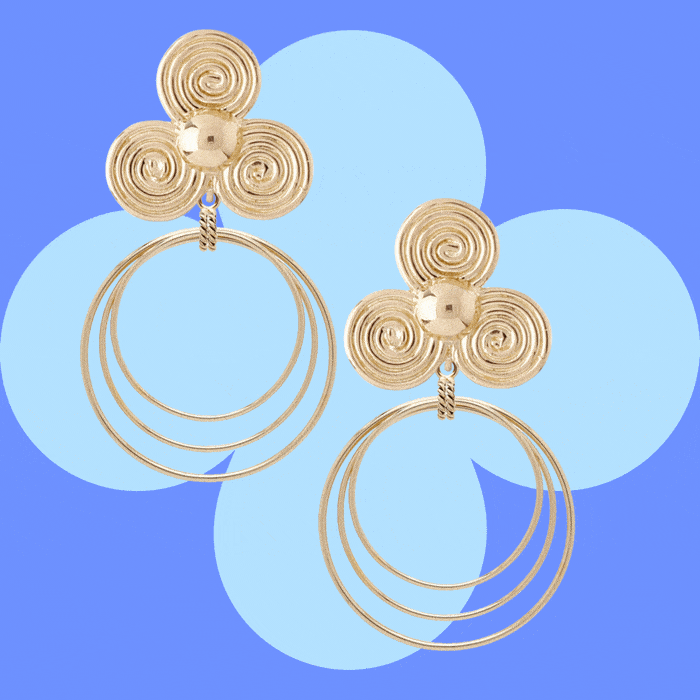 Mix Magic
Want to see more? Our customizable modular jewelry will add luxury to any occasion. Mix and match gorgeous necklace strands, centerpieces, earring threads, and drops to create your own collection of wearable art.
Shop the Collection