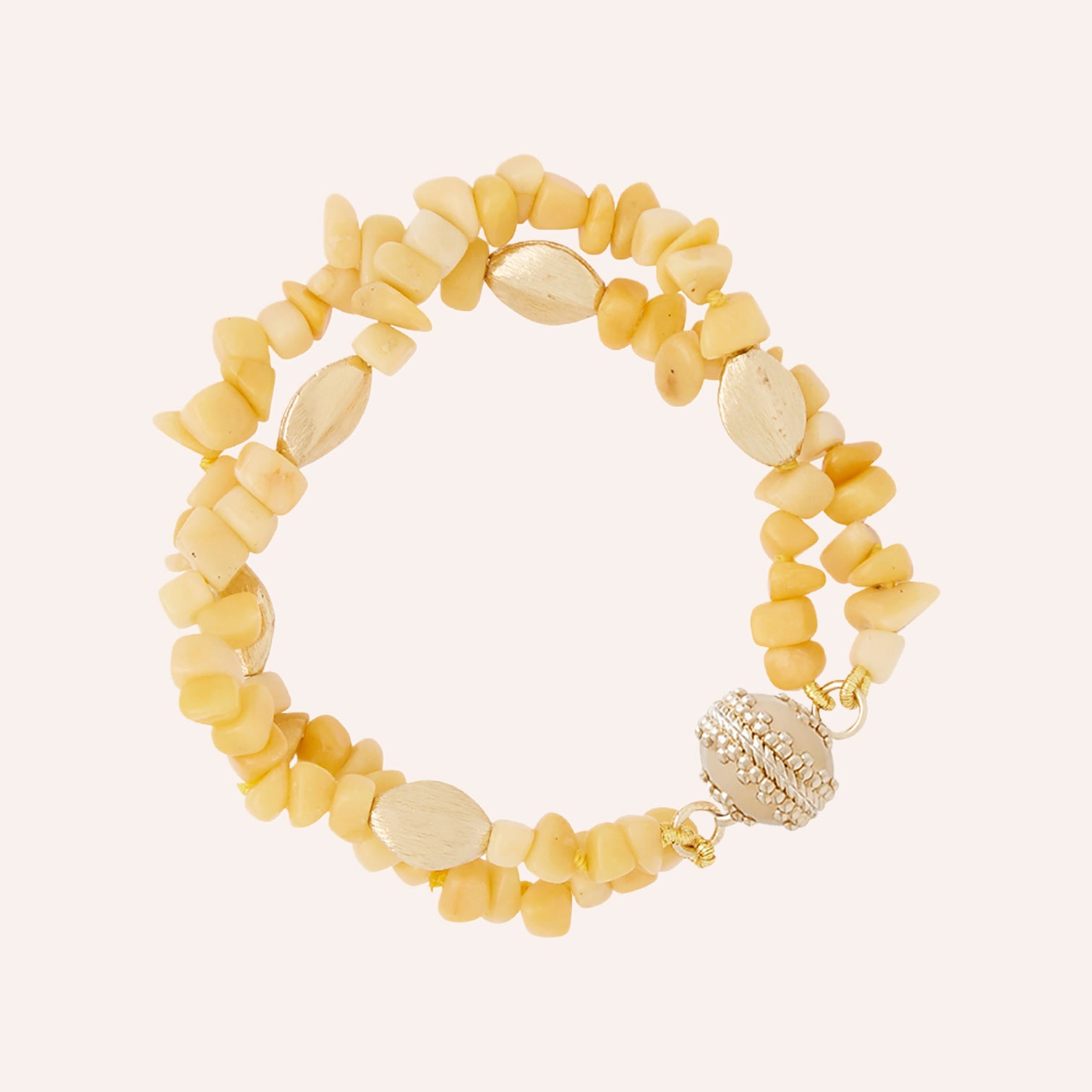 Gold Rush Yellow Quartz Bracelet
---
Two strands of yellow quartz chip beads mixed with our 14K Yellow Gold plated gold rush bead. Perfect alone and when stacked with other bracelets. Easy-to-use magnetic clasps makes this a breeze to take on and off. Standard length: 7.5 inches.
SKU: B-2021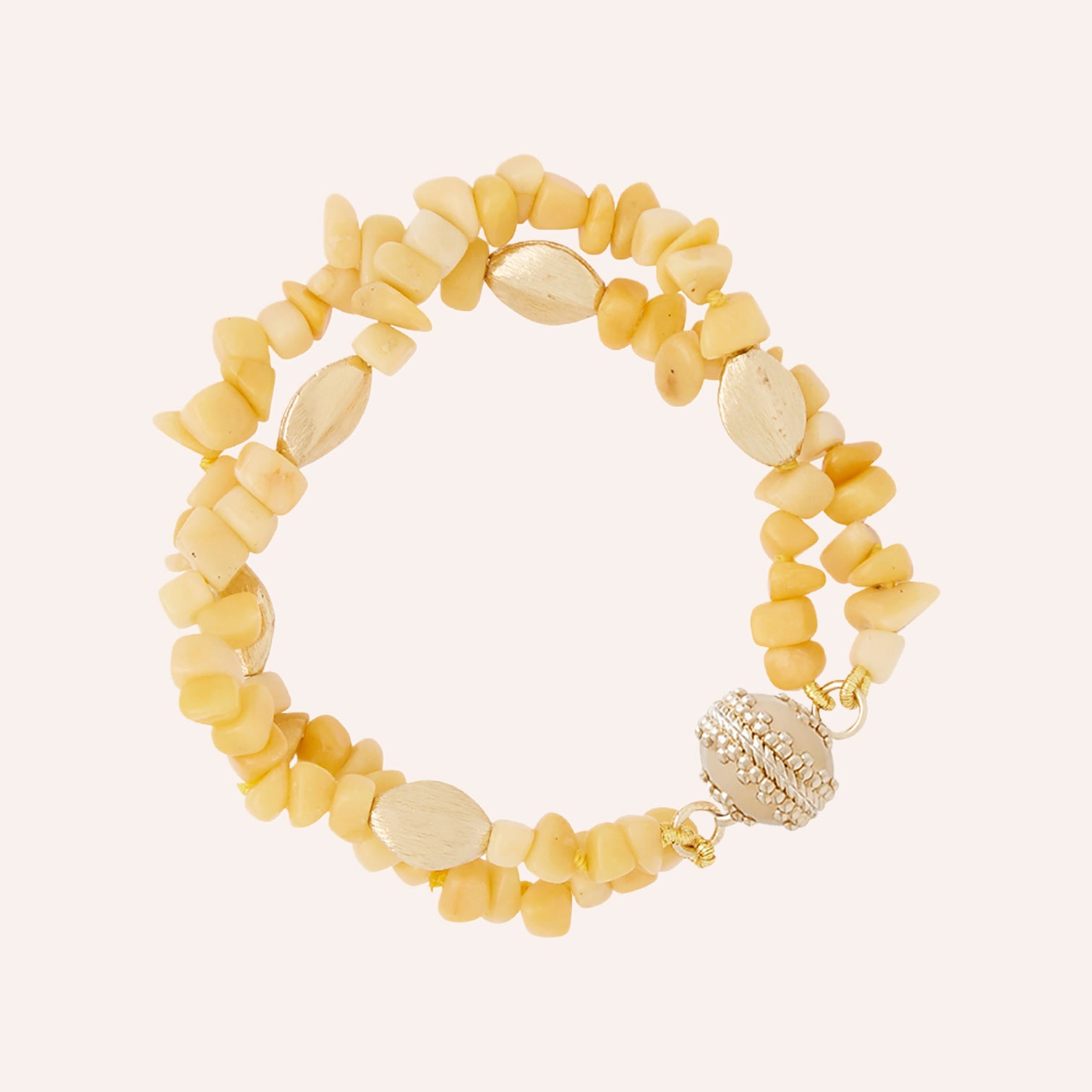 14K Plated YG Brass and Yellow Quartz with 14K Plated YG Clasp
Each piece of Clara Williams jewelry is hand-crafted with unique materials.  To maintain the beauty of your new treasures, we recommend storing them in the protective pouch they arrived in. Check for signs of wear and tear, especially for pieces worn frequently. We also recommend removing your jewelry before showering, swimming or exercising.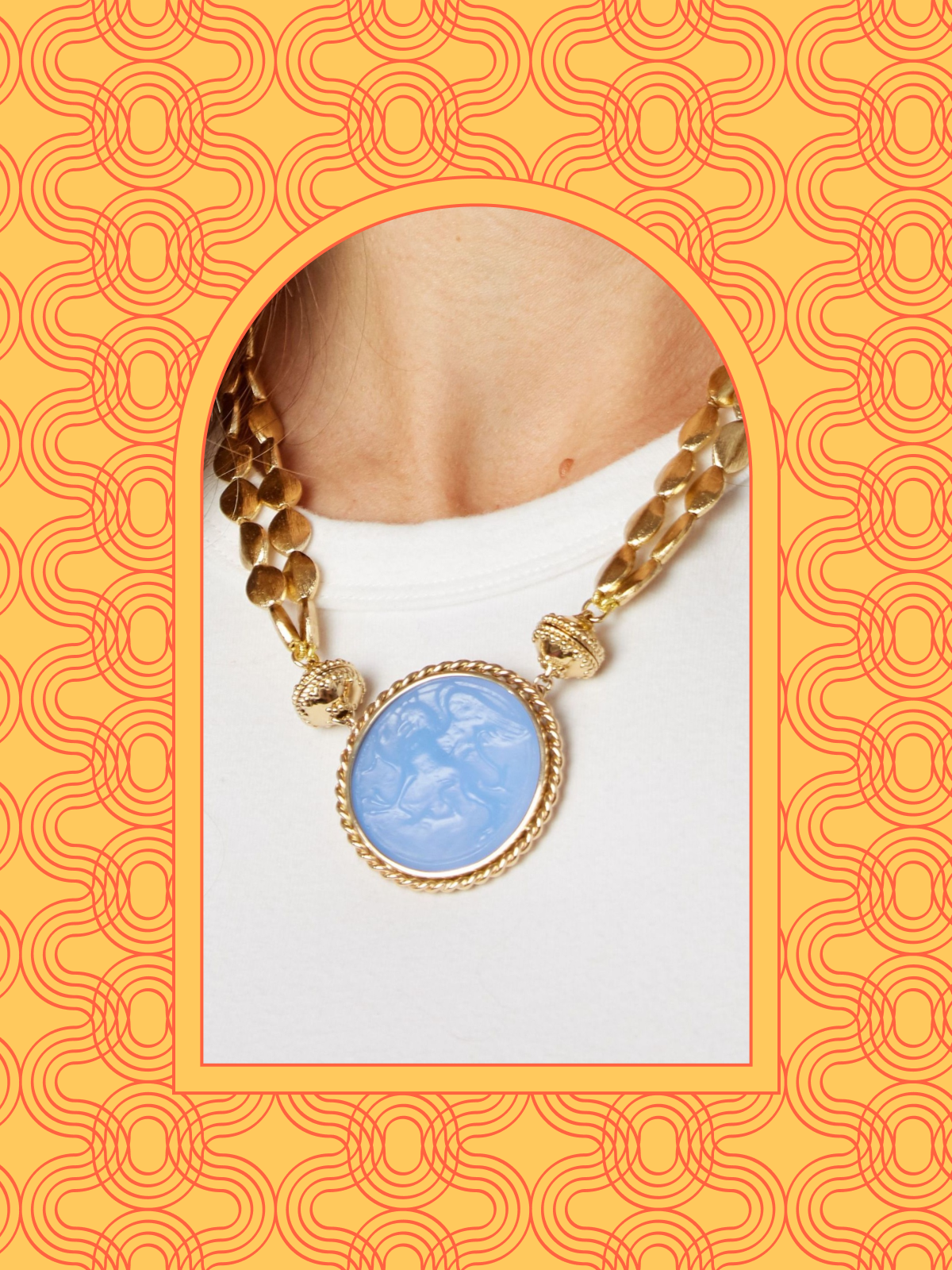 Gold Rush Collection
Golden threads connect gray pearls, yellow quartz, and deep peridot in our luxurious collection. Meticulously crafted, each piece is a fusion of patient artistry, blending brushed gold accents and precious stones.
Shop the Collection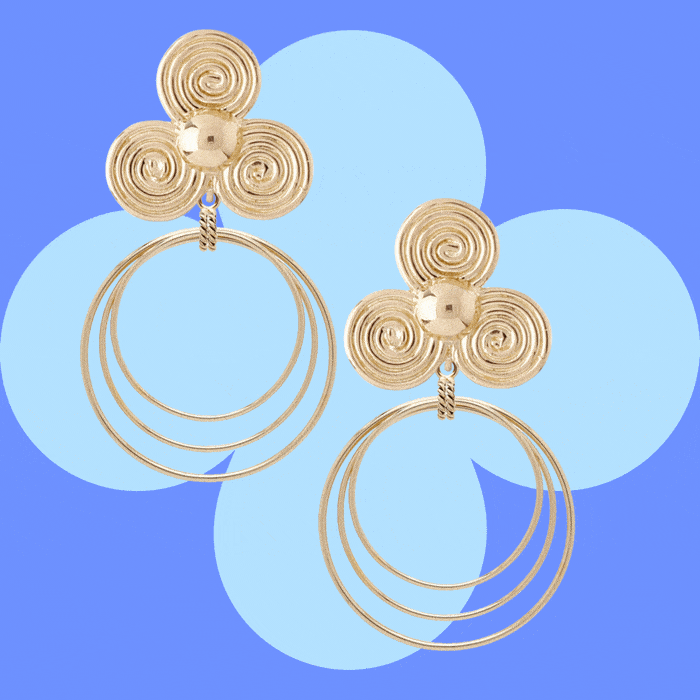 Mix Magic
Want to see more? Our customizable modular jewelry will add luxury to any occasion. Mix and match gorgeous necklace strands, centerpieces, earring threads, and drops to create your own collection of wearable art.
Shop the Collection