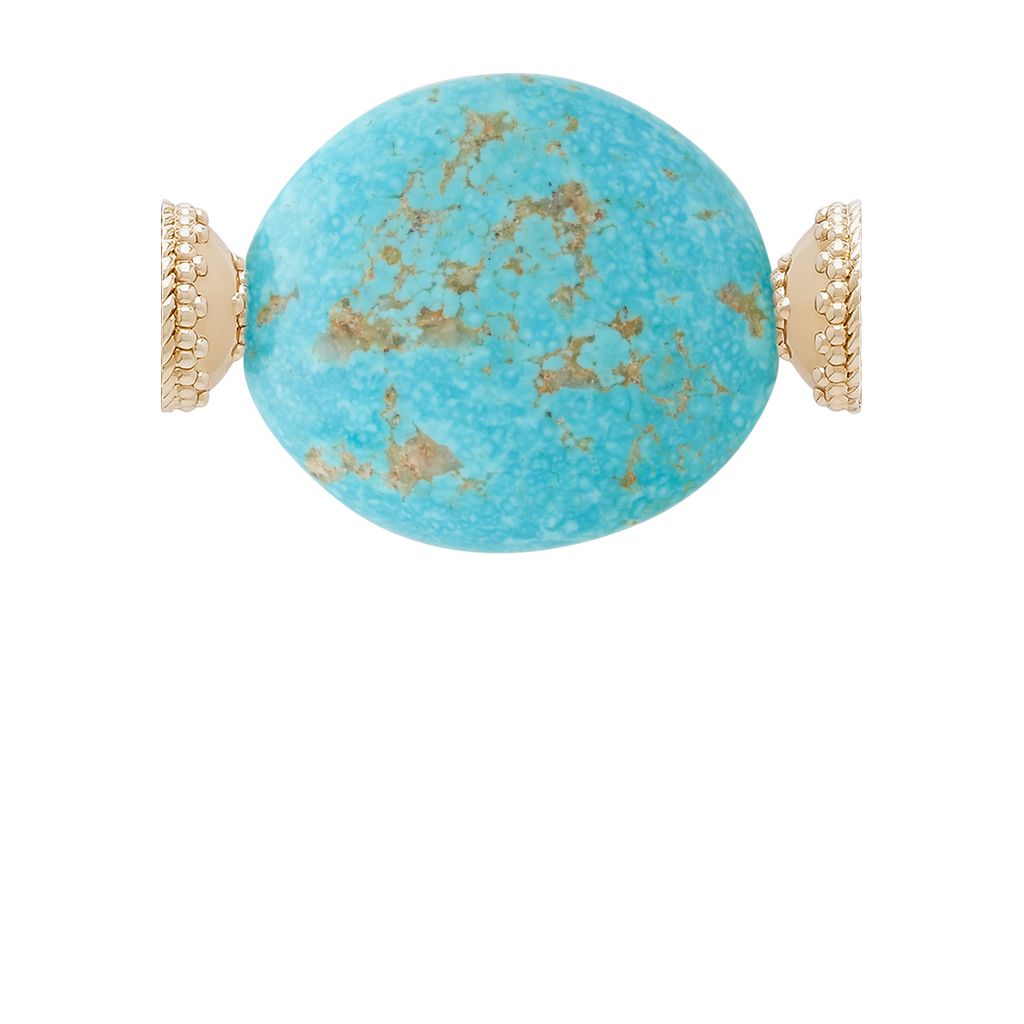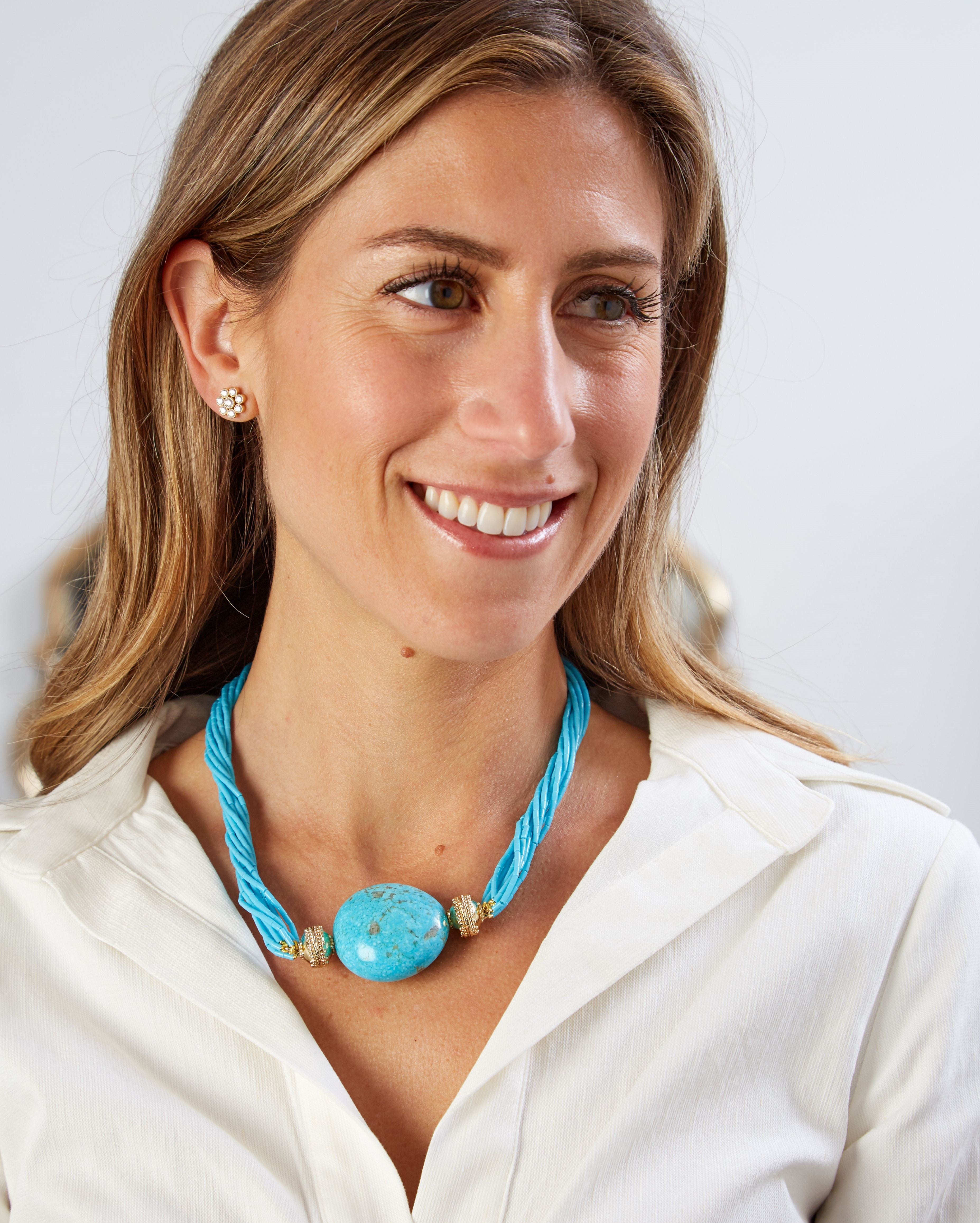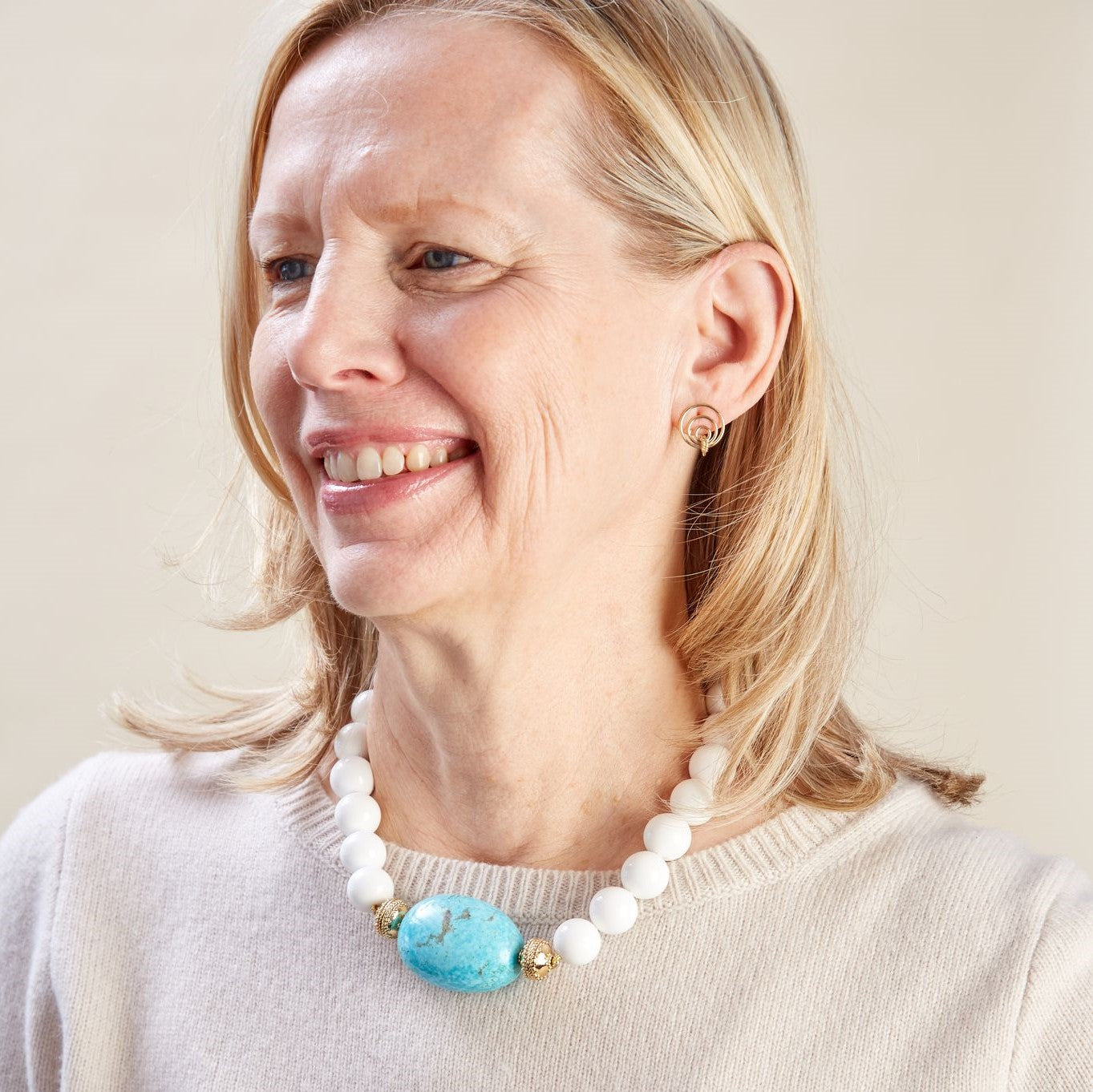 Large Kingman Turquoise Centerpiece
---
A stone known for its rich color and natural inclusions. Sourced from the Kingman Turquoise Mine in Kingman, Arizona - the oldest and last remaining Turquoise Mine in America. 
Create your own perfect look with this centerpiece and any magnetic necklace, or necklace and tassel combination.
Size, shape, and color may vary.
SKU: P-6211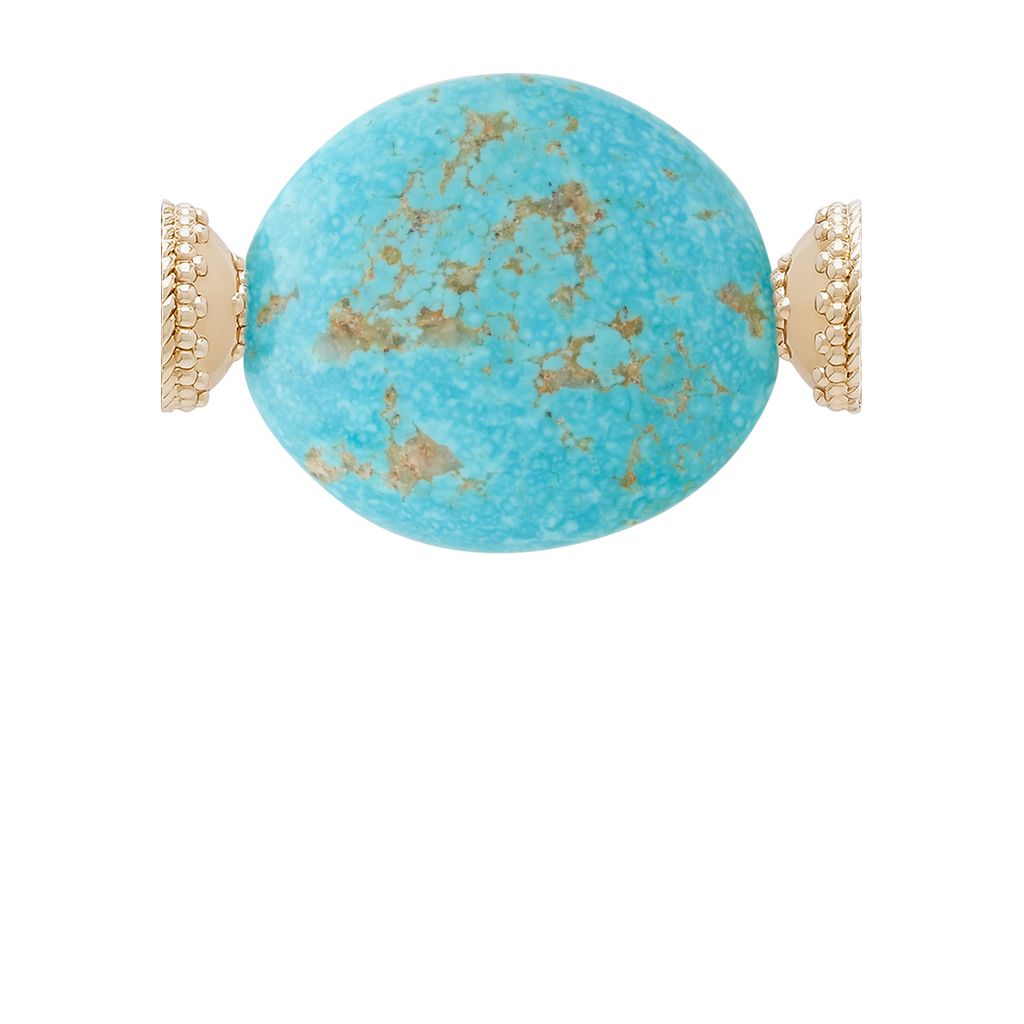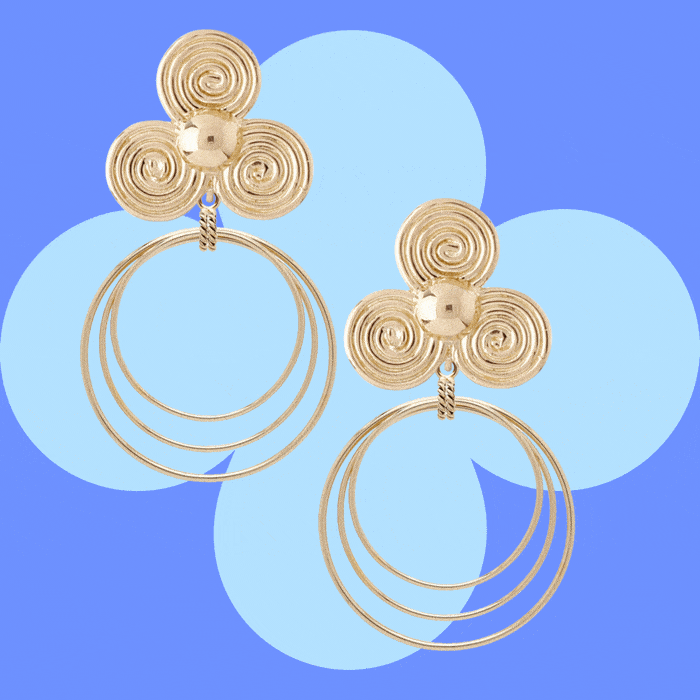 Mix Magic
Want to see more? Our customizable modular jewelry will add luxury to any occasion. Mix and match gorgeous necklace strands, centerpieces, earring threads, and drops to create your own collection of wearable art.
Shop the Collection