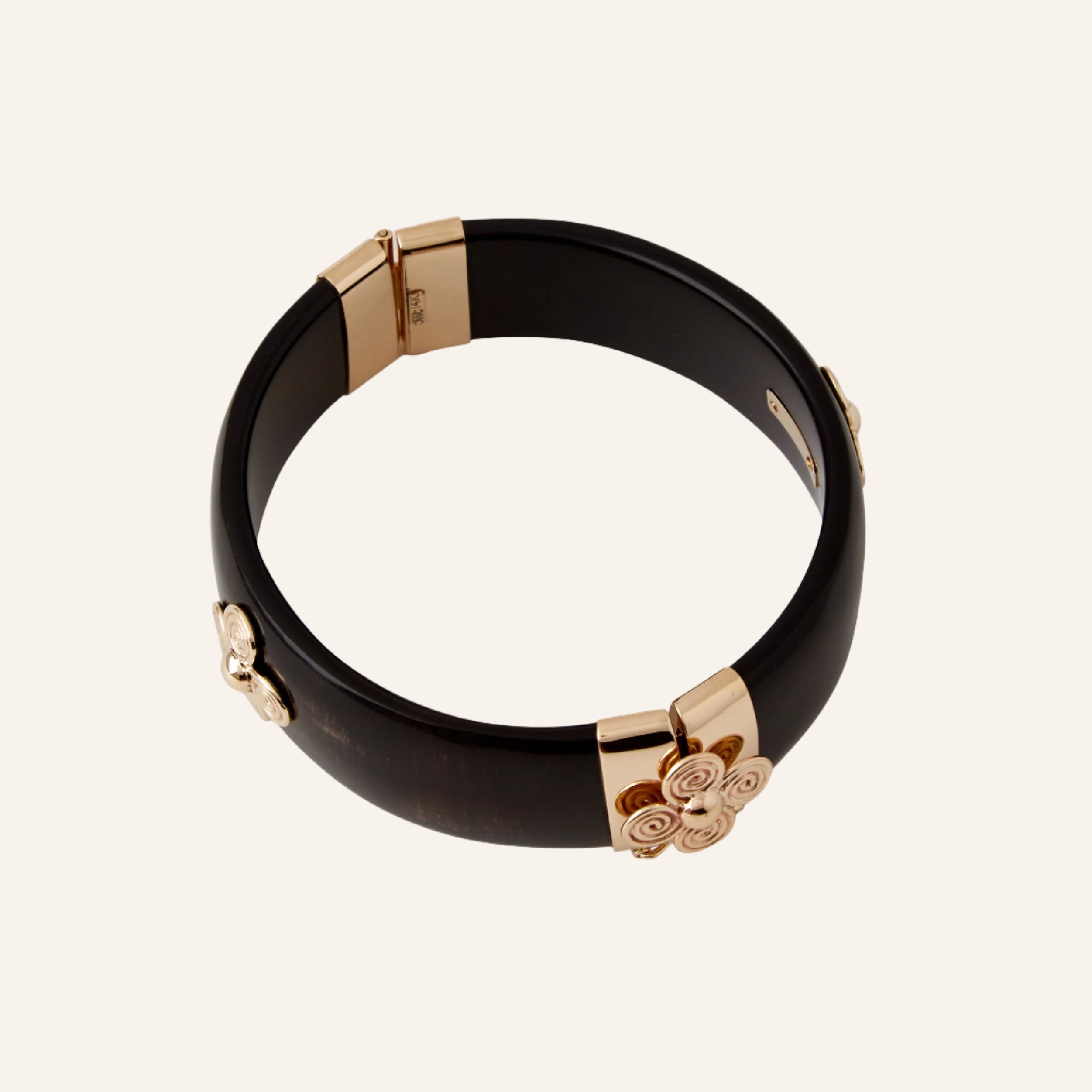 Black Water Buffalo Horn & 14K Petal 20mm Bracelet
---
The beauty is in the details of this black water buffalo horn bracelet. Our iconic petal design in 14k yellow gold makes this bracelet immediately identifiable as a Clara Williams piece, and the hinge feature makes it easy to wear.
SKU: B-2056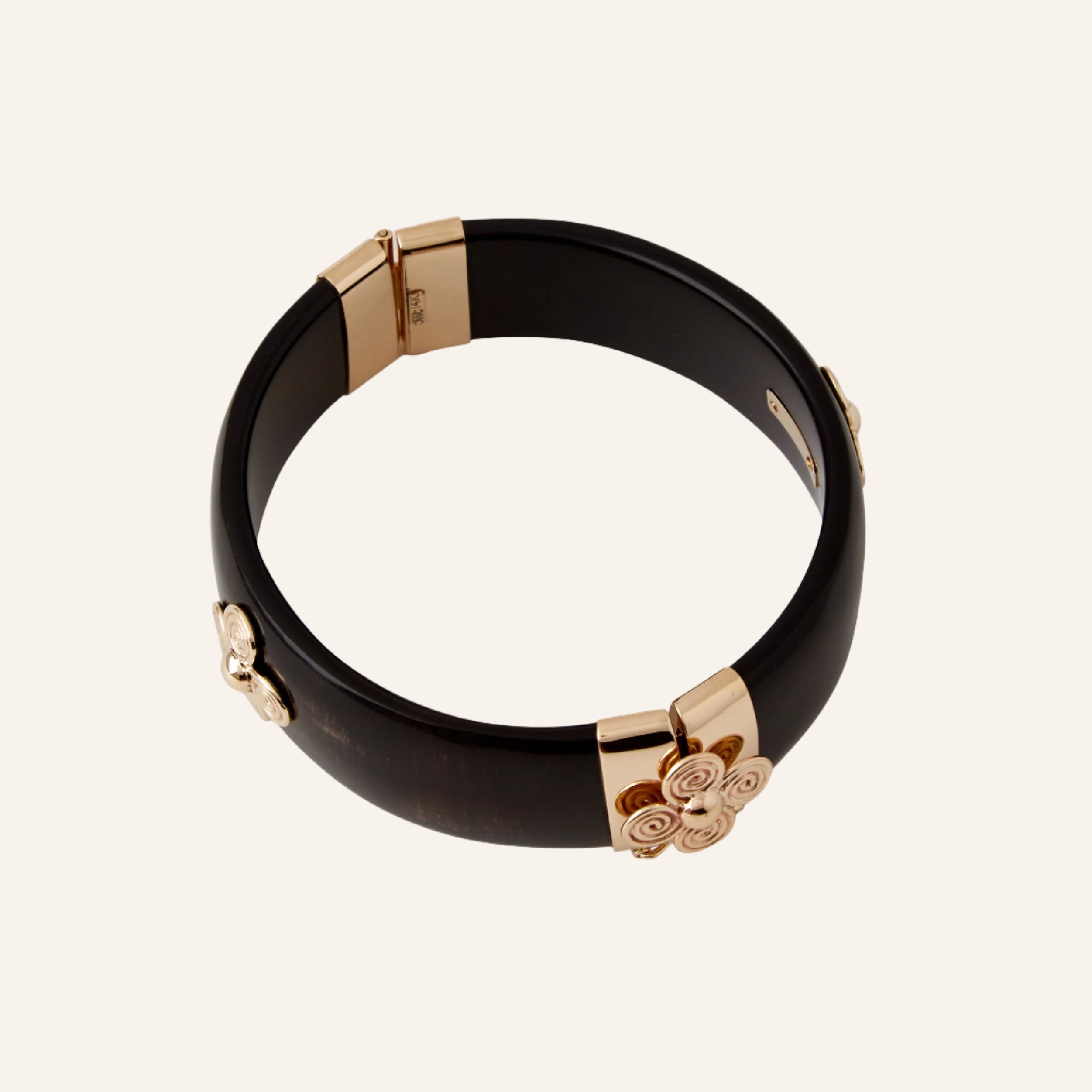 Each piece of Clara Williams jewelry is hand-crafted with unique materials.  To maintain the beauty of your new treasures, we recommend storing them in the protective pouch they arrived in. Check for signs of wear and tear, especially for pieces worn frequently. We also recommend removing your jewelry before showering, swimming or exercising.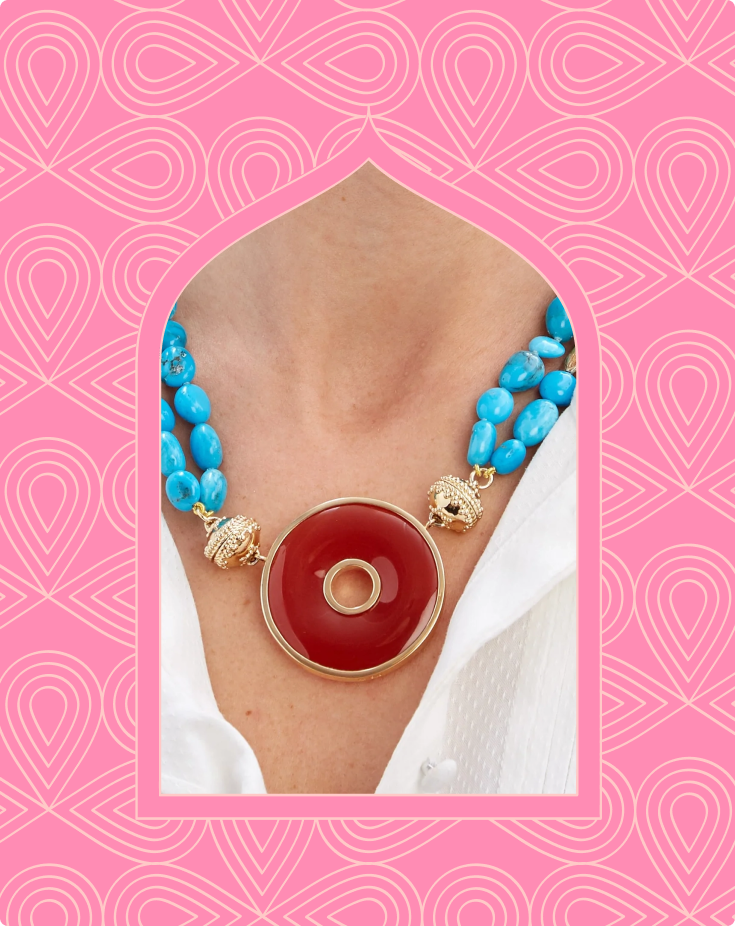 Signature Petal Collection
Minim occaecat laborum aliquip cillum dolore cillum occaecat culpa sunt tempor commodo. Sit officia nulla cupidatat incididunt occaecat enim sint ea nisi non ex cupidatat nostrud do. Tempor in est adipisicing sint. Consectetur consequat minim ut adipisicing sunt excepteur excepteur velit aute laborum sit. Amet commodo nisi aliquip pariatur duis non officia consequat eu dolor anim consequat.
Shop the Collection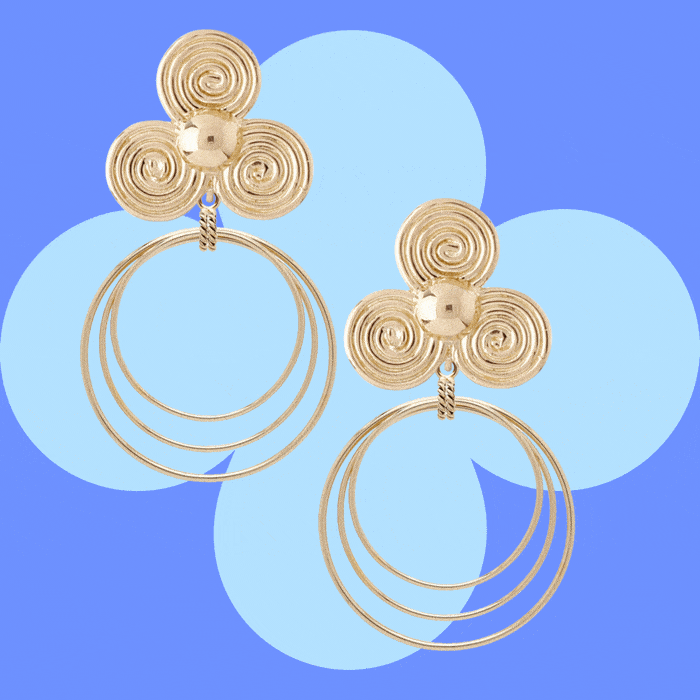 Mix Magic
Want to see more? Our customizable modular jewelry will add luxury to any occasion. Mix and match gorgeous necklace strands, centerpieces, earring threads, and drops to create your own collection of wearable art.
Shop the Collection