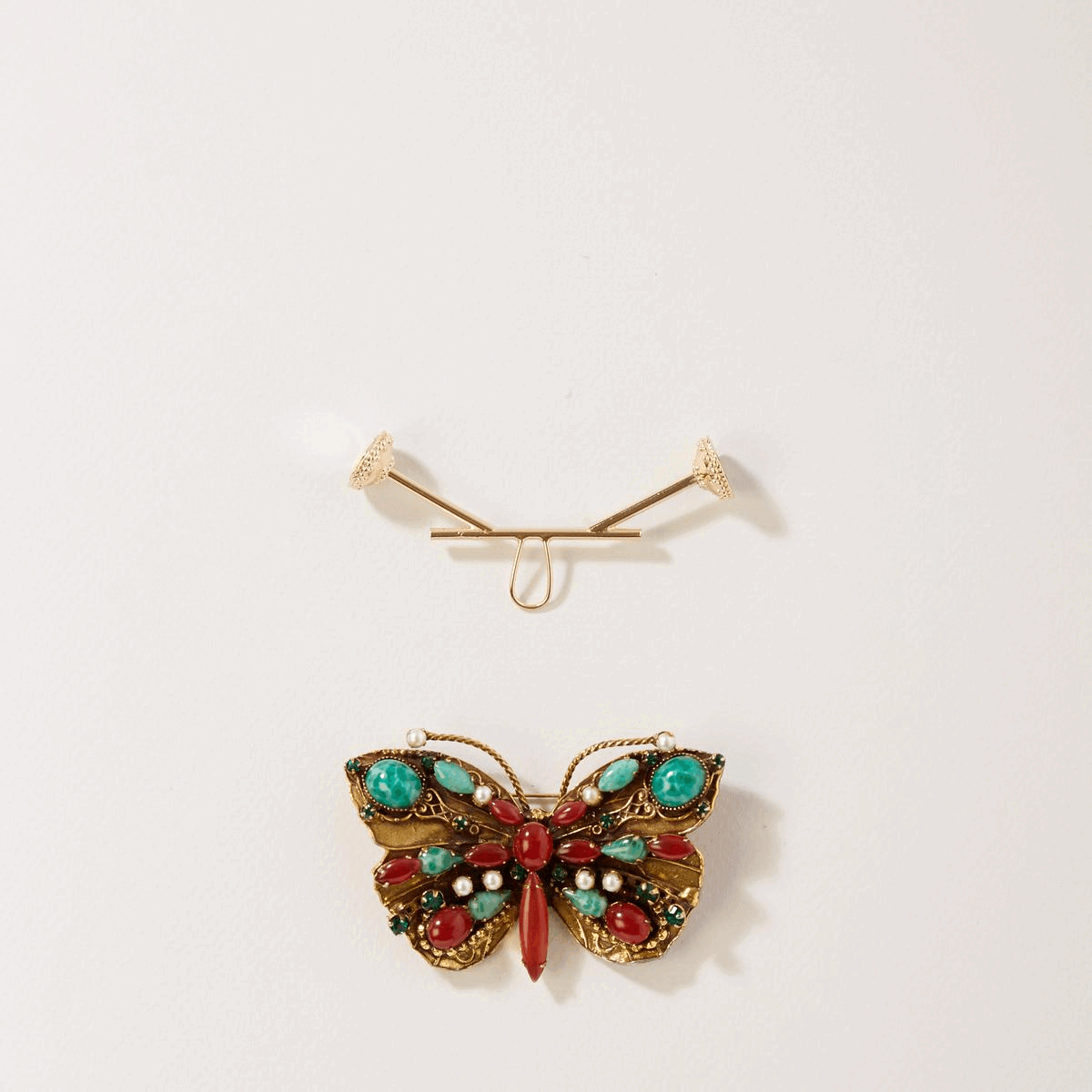 Refresh Your Pieces
Do you own a coveted piece of jewelry you don't wear anymore? Perhaps your mother's necklace isn't quite how you want it, or your heirloom broach feels outdated.
That's where we come in.
Our unique Custom Conversions program offers you the opportunity to make something old feel new again. Work with our design team to make your idea a reality by adding our signature magnetic clasps to create a new piece for you to wear again and again.
Breathe new life into your pre-owned pieces and refresh your personal treasures with a jewelry makeover.
How it Works
Establish a Design
Work with a style-mixologist to design a new look for your jewelry.
Send us your piece
Ship your item to our studio. We'll take good care of it.
We do the work
Our talented artisans will make your design dream come to life.
Wear it "New" Again
Enjoy mixing and matching your new piece with other Clara Williams creations.
See What Our Clients Are Saying...
I couldn't be happier!
I had 3 semi-precious stone necklaces in my jewelry box that I hadn't worn in some time.  I didn't want to part with them as they were beautiful necklaces but one was just a little too plain and the others had  awkward lengths.  I was excited to learn that I could send these to Clara Williams to have the lengths adjusted and have magnetic closures added to all 3 necklaces! There were enough stones from one of the necklaces, after it was shortened, to even create a matching tassel!  I am thrilled with the results!  I love all 3 necklaces and it's wonderful to be wearing them again, utilizing my various Clara Williams centerpieces!  I couldn't be happier!
They transformed my necklaces
Clara Williams has converted numerous strands of pearls and beads for me. They restrung long single strands into multiple strands, then added their amazing magnetic clasps so they can now be worn either long or short AND with or without the Clara centerpieces. They transformed necklaces I was not wearing anymore into versatile showstoppers!
Truly astonishing
Exceeding my wildest expectations, that is how I would characterize the most recent experience with CWC.  My most recent experience where the CWC team converted a family brooch into a magnificent centerpiece by using the most innovative yet non-intrusive method.  It is truly astonishing.  CWC had previously converted several of my pendants into centerpieces but this most recent brooch conversion is a work of genius. The brooch can still function as a brooch, or with a slip of a pin, it becomes a centerpiece. Brilliant, and highly skilled, is what I call the CWC team. I would not hesitate to have them convert any piece of jewelry as I now will wear this family heirloom in the most modern way. Thank you CWC and the team.
Interested In A Custom Piece?
Learn more about our process and pricing by speaking with a member of our sales team today.
We look forward to helping you create your new masterpiece!
Frequently Asked Questions
Beaded necklaces, bracelets, pins, broaches, centerpieces, pendants, earrings & drops 
Conversion pricing starts at $325
Depending on the piece and project, 4-10 weeks 
1460 N Kingsbury St., 2nd Floor, Chicago, IL 60642 with a signature required.